Baseline Health Screen
Our Baseline Health Screen is a medical test that doctors use to check for diseases and health conditions before there are any signs or symptoms. Screenings help find problems early on, when they may be easier to treat. Getting recommended screenings is one of the most important things you can do for your health.
How Our Baseline Health Screen Works
Our Health Screen can be booked online or by calling 01 4370630. After your confirmation email is received, you will be prompted to fill out a questionnaire along with all the details you need for you health screen. On arrival to our clinic for your Health Screen you will be checked in and taken care of by our medical professionals. You will receive your result 4-14 days after your test.
Our Lab Partner
Eurofins Pathology accreditation to ISO 15189:2012 for Medical Testing Laboratory (Reg. No. 380MT) from INAB
Our Team
Our workforce is of the highest standard, Occupational Health Physicians, Nurses, Covid Medics, Health Coaches, GP's and IT staff.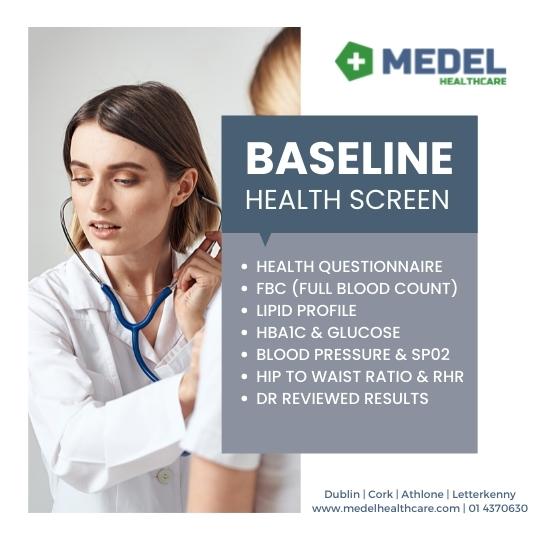 Have a question?
Medel Healthcare are at your service to answer any of your questions regarding our testing services