Why do I need a test?
Medel Healthcare are delighted to announce their association with Donegal Airport as Covid-19 PCR testing becomes required for passengers travelling inbound and outbound. You are required from November 29th to have a Pre Departure travel clearance certificate whether travelling from or to orange and red listed countries as we adopt the European traffic light system. If you arrive from an 'orange', 'red' or 'grey' region, you can stop restricting your movement if you get a negative or not detected PCR test 5 days or more after your arrival.
We advise taking our RT-PCR Swab test 72 hrs before you are due to travel outbound. We can issue your certificate within 24-48hrs.
What to Expect from our Testing?
The Covid 19 RT-PCR Swab Test :
This is a test carried by a Medel Healthcare's qualified technician, who will be dressed in PPE for your protection and theirs. They will take a swab sample from the back of your throat and then your nose. The purpose of the test is to indicate the presence or not of COVID-19 in your body. This process may be slightly uncomfortable but is not painful. You will receive results within 24-48 hours post test.
Day of Appointment Instructions
When you arrive to your appointment please follow the following guidelines, to help limit the potential for cross infection, please:
Wear a face mask until you are asked to remove it for your test.
Please do not arrive more than 10 minutes before your appointment time.
Please do not bring companions with you unless absolutely necessary.
Please sanitize hands before entering the testing station and after testing.
What happens if my test is negative?
If your test comes back negative you will receive a text message advising you that your Covid-19 test was negative.
We will the supply you with a certificate stating your Covid-19 Swab result. This will be emailed out to you which you can download and print.
What happens if my test is positive?
If your Covid-19 test is positive, you will receive a text message with the result. One of our team member will then call you also about the next steps .
Following on from this, a member of the HSE's public health clinical team will contact you to commence contact tracing and organise testing for Covid-19 for your close contacts.
Where are you located?
Medel Healthcare Donegal Airport Clinic is located at the Donegal Airport. We have our clinic opened Mon – Fri 08:00am to 2:00pm
Cancellation Policy
Medel Healthcare will issue a full refund 72 hrs prior to cancellation via email. Non Refundable if cancellation is received inside 72hrs of your appointment.
Online Bookings Only
Medel Healthcare do not accept walk-ins, our easy to use Online Booking system ensures all details are filled correctly out prior to appointment hence speeding up the logistics of issuing your results.
Other Locations
Dublin Onsite Nurse Call
Athlone Clinic – 3 Garden Vale Athlone
Essential Information
The COVID-19 Passenger Locator Form is an online form. If you are travelling to Ireland you can complete the form on or before your arrival in Ireland.
The information on the form may be used to contact you to check your location, or to contact you if there is a confirmed or suspected case of COVID-19 on your flight or ferry. You must also use the form to tell the Irish authorities that you are coming to Ireland for an essential purpose if applicable.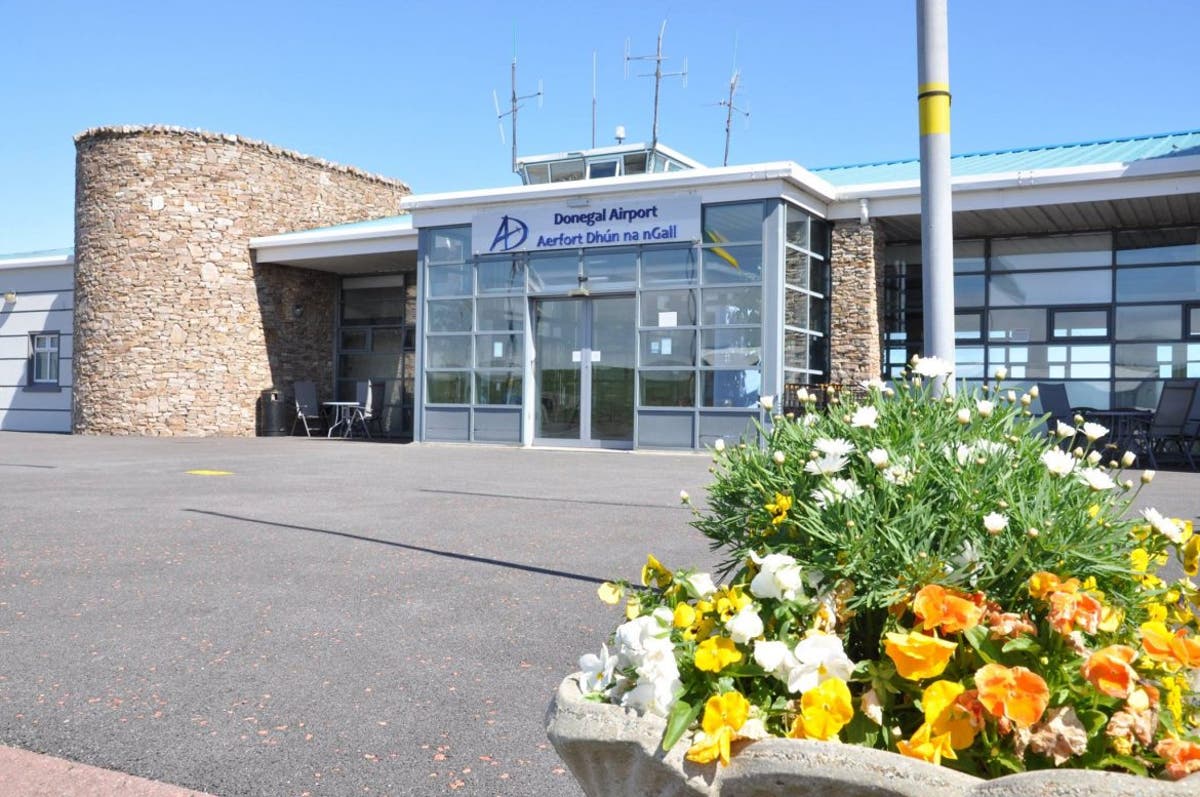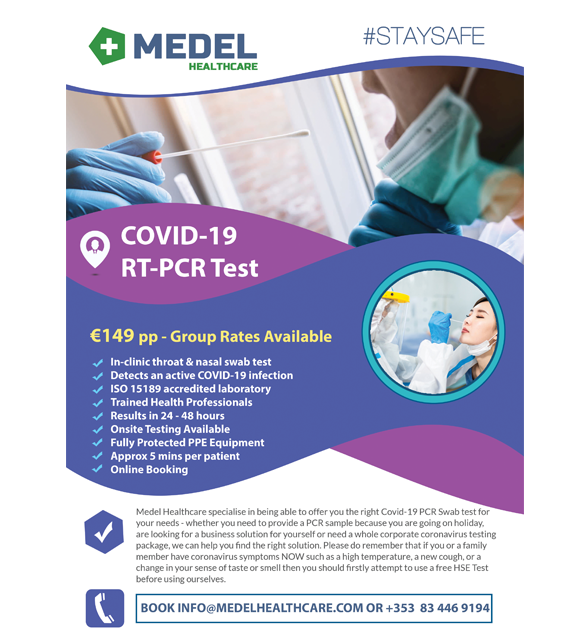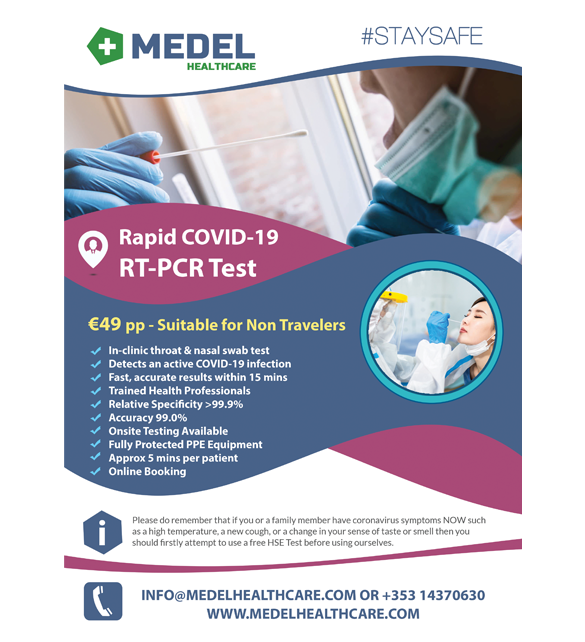 Have a question?
Medel Healthcare are at your service to answer any of your questions regarding our testing services